Cheshire Schools Awards 2018
We're delighted to announce that Queen's Park High School have been chosen as a finalist in the award category 'Communication Award' at this year's Cheshire Schools Awards.
We are really excited to announce that Queen's Park High School have once again been shortlisted for the Trinity Mirror Cheshire Schools Awards, sponsored by Excell Supply Limited. This year we have qualified as finalists in the 'Communication Award' category.
Trinity Mirror received a high volume of entries, all with an exceptionally high standard, which made the judges' decisions extremely difficult. We are thrilled to have been selected as a finalist this year!
The Trinity Mirror Cheshire Schools Awards are in celebration of the hard work, dedication and achievements of schools throughout the county, the children who attend them and the staff who inspire them. The celebratory event is due to take place on 19th June 2018 and will be opened by Michael Green, Executive Editor Trinity Mirror Cheshire, and hosted by TV presenter Dianne Oxberry.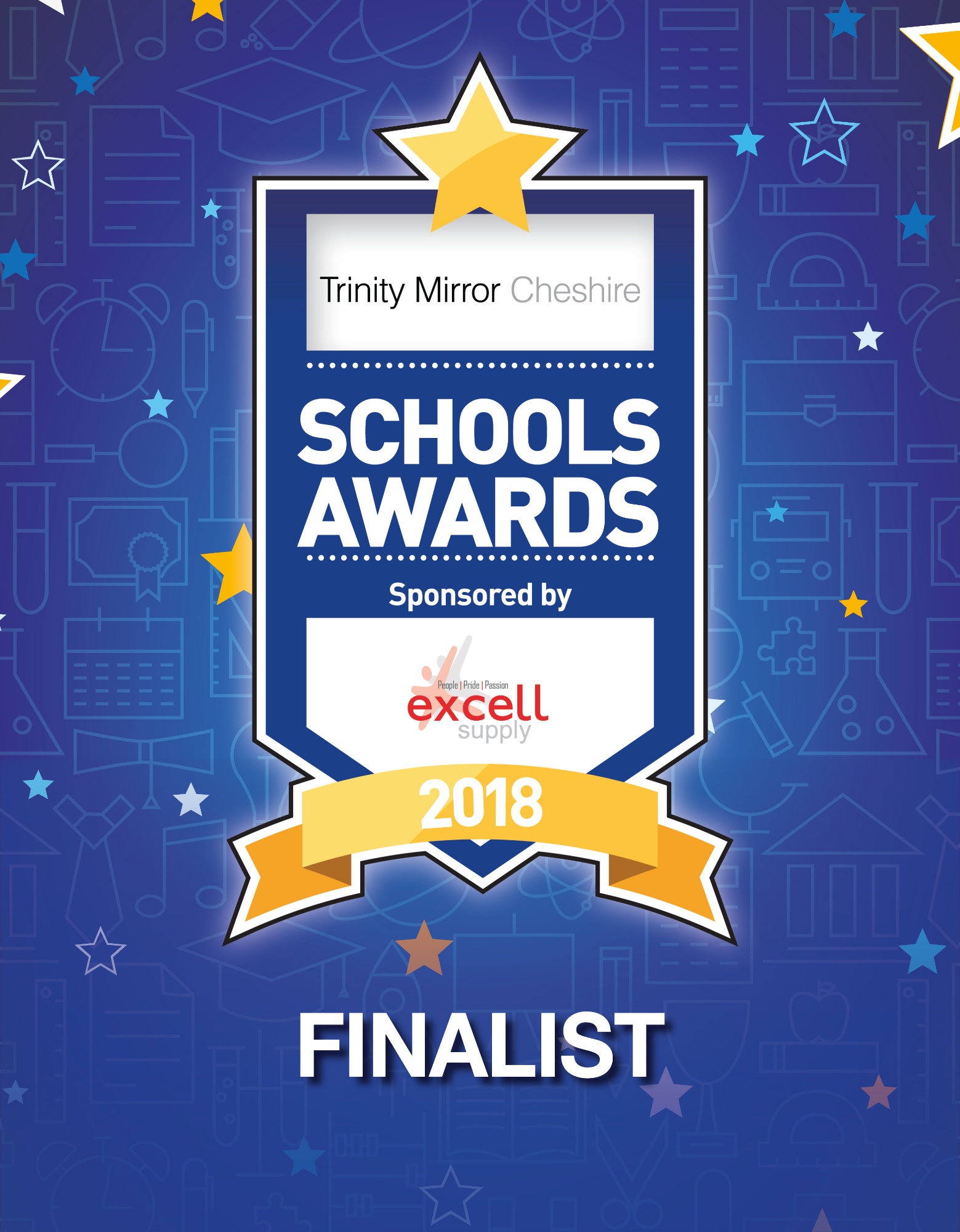 During the awards ceremony last year, Queen's Park High School's Headteacher, Miss Watterson, was named 'Cheshire Secondary School Headteacher of the Year 2017' so we are delighted that Queen's Park High School once again has been recognised as a finalist at this prestigious event.
Winners across all ten award categories will be revealed during the ceremony at the Queen Hotel, which both staff and QPHS students will attend.
If you'd like to hear how we got on before the next newsletter, follow us on twitter @qphschester and we'll reveal the results as they are announced on the day!