UCAS Higher Education Convention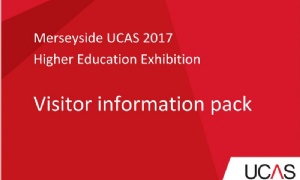 Letters have been sent via Parent Mail about a planned visit to the UCAS Higher Education Convention at Liverpool University on Thursday 15 June 2017.
Please ensure that you get the most out of your visit by looking at the documents below. You will also need to register for your ticket by following the guidance.
The school has booked your place but you will have your own personal ID which can be used to make links with Universities at the event.